This annual multi-week program is designed to introduce teenage girls to the many career opportunities available to them in the commercial real estate industry. These programs are delivered in cooperation with a local academic institution and/or not-for-profit girls' group.
CREW Chicago has been working with Off the Street Club, which is Chicago's oldest boys and girls club, for over ten years. The organization serves more than 3,000 kids in neighborhoods of Chicago by offering afterschool programs, tutoring and mentorship opportunities.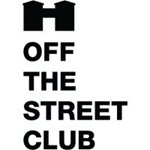 INVOLVEMENT IN THE PAST THREE YEARS

2018
Industry Focus:
Restaurant Space Design

Life Skill Focus:
Resume Building
 
2019

Industry Focus:
Student Housing Design

Life Skill Focus:
Intro to College and Scholarships
2021

Industry Focus:
Corporate Office Design

Life Skill Focus:
Virtual Etiquette and DISC Profiles

 PROGRAM INFORMATION
Attendance
On average, the program has 20 attendees from Off the Street Club.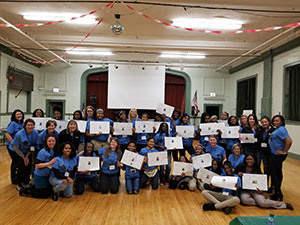 Average Age
The average age for attendees is 13 years old and 8th grade in school.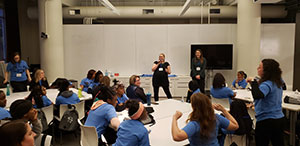 Real Estate Fields
Fourteen fields were introduced to the attendees:
Appraisal
Architecture
Asset Management
Construction
Development
Engineering
Environmental Engineering
Finance / Accounting
Interior Design
Law
Lending / Banking
Project Management
Property Management
Sales / Brokerage
2022 CREW CAREERS PROGRAM SUMMARY
To join or learn more please contact:
Board Liaison