Sponsorship Levels and Benefits
Choose the opportunity that is right for your company
Why Sponsor CREW Chicago?
Network, Establish, Broaden & Build your company's brand and create goodwill within the greater Chicagoland real estate community. When you sponsor CREW Chicago, you are directly supporting the advancement of women in commercial real estate, while influencing the growth and success of the Chicago area CRE industry as a whole. CREW Chicago averages over 300 member professionals representing approximately 25 different disciplines of the greater Chicago area commercial real estate industry.
SPONSORSHIP FORM
Sponsorship Benefits
CREW Chicago is proud to offer a variety of sponsorship opportunities. Sponsors can choose from five (5) sponsorship levels, all of which allow you and your organization the freedom to choose how you'll spend your marketing dollars.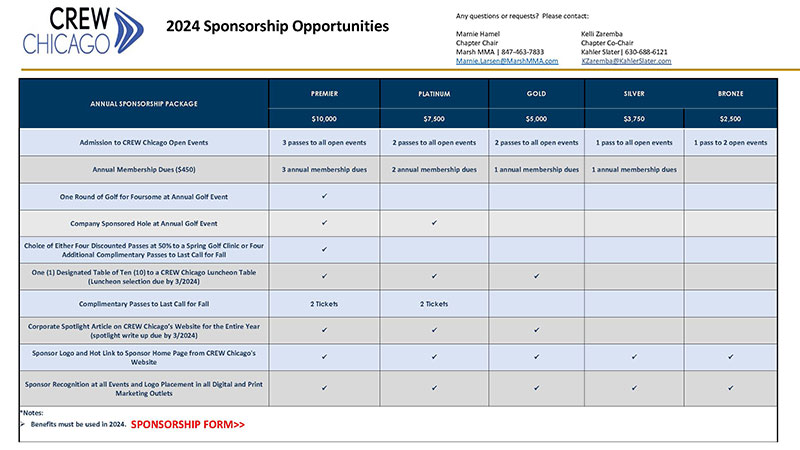 Reach out to Marnie Hamel or Kelli Zaremba for more information.

SPONSORSHIP BROCHURE
SPONSORSHIP FORM